Specialty Synthetic Elastomers, Polymers and Additives
When your business depends on the quality of the raw materials that go into your products, you need a source on which you can depend. You need to know that the company you choose to trust is responsive to your needs and will meet your requirements, no matter how specialized they happen to be. The company you are looking for is RHD Polymer & Chemical LLC for polymers and chemicals in Louisville, KY.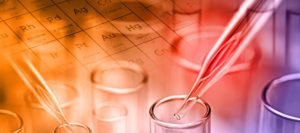 Our experienced sales, marketing, and technical professionals work together to meet all of the needs of our customers fully. We draw upon our industry know-how to provide the best speciality rubber and plastic products on the market.
We aim for the finest quality and the highest level of customer satisfaction while providing cost-effective materials. The polymers and additives we offer are valued by a wide range of manufacturing and processing companies.
While it's true that we offer specialty products to the rubber and plastics industries, we look to grow our customer list by expanding our offerings and services into other manufacturing fields as well. We look forward to meeting all of your needs for quality polymers and chemicals, so make sure to contact us to learn more about our products today.
We've got the friendliest and most responsive support team in the business. We look forward to discussing how we can be of service to you. You'll know you've found the best! Give us a call or send an e-mail to either rhdpc@aol.com or use the form below.
We are based in Louisville, KY, and serve customers throughout the United States
Hours of Operation
Monday – Friday: 8:00 AM – 6:00 PM Eastern Time
Phone
(502) 254-9596
Fax
(502) 254-0432
Email
rhdpc@aol.com